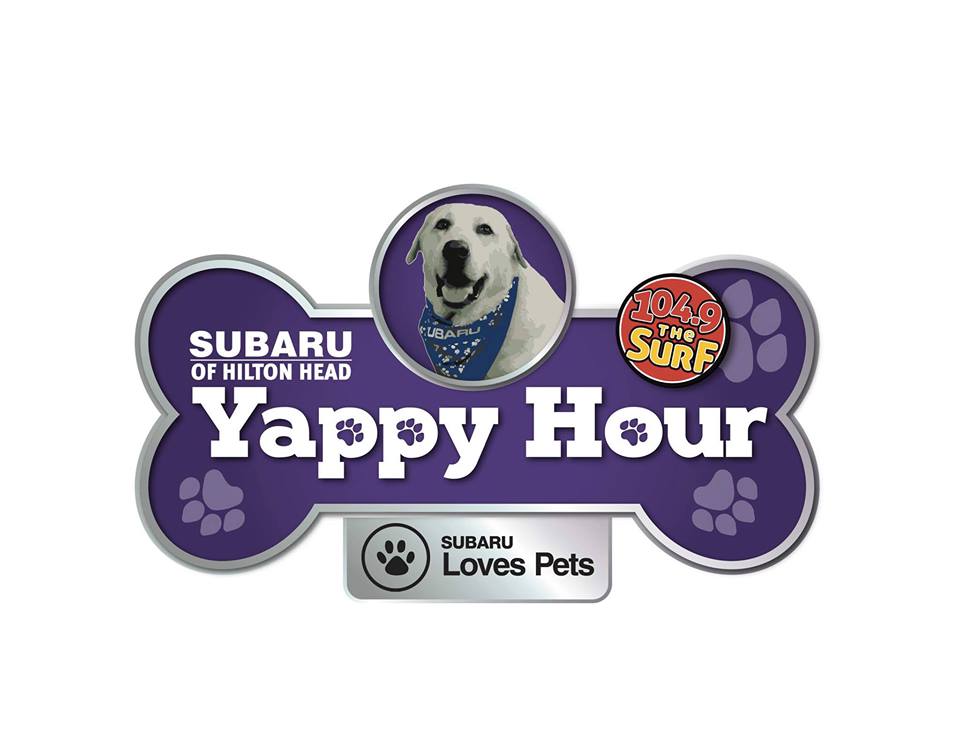 JULY YAPPY HOUR at Subaru of Hilton Head
Wednesday, July 26 5:00-7:00 p.m.
Puppies from Jasper Animal Rescue Missoin will be on site, and we'll be taking donations, so PLEASE bring something for our friends at this awesome organization!  
Any item is welcome but their wish list is below:
Adult dog and cat dry food (prefer Pedigree, Purina One)
Puppy and Kitten dry food
Clorox Bleach
Fabulousa
Dawn Dish Soap (blue)
Garbage Bags (kitchen 13 gallon drawstring & 55 Gallon)
Dog and cat toys (Kongs)
Poop scoopers
Powdered Laundry Detergent
Office supplies & copy paper
Blankets, towels & beds
Crates/cat carriers
Cat litter (non-clumping)
Gift Cards (Walmart, Petco, Petsmart)
Collars/Leashes
Just to remind you that this party is...BYOD: BRING YOUR OWN DOG! :)
Please, bring your furry friend to our event! Subaru of Hilton Head is dog friendly! 
Enjoy the company of fellow animal lovers at this social event, plus complimentary red & white wine and soft drinks and delicious appetizers from Skull Creek Boathouse paired with live entertainment along with games and prizes from 104.9 The Surf.
You will be entered to win awesome door prizes just for showing up!!
Door prize list includes: Marmot Backpacks, Harman Kardon Headphones, Klean Kanteen Thermos and Starbucks Gift Cards!